I'm just a busy beaver Scrapping, Scrapping and more Scrapping. But what am I to do in the yucky weather? And, all these great new kit's that are coming out, I just have to scrap them. So hang on, here they all are.
From Farynar's Wings over at Polka Dot Plum, here is one of her newest Kit's
Mysterious
. I got this Layout done with the collection.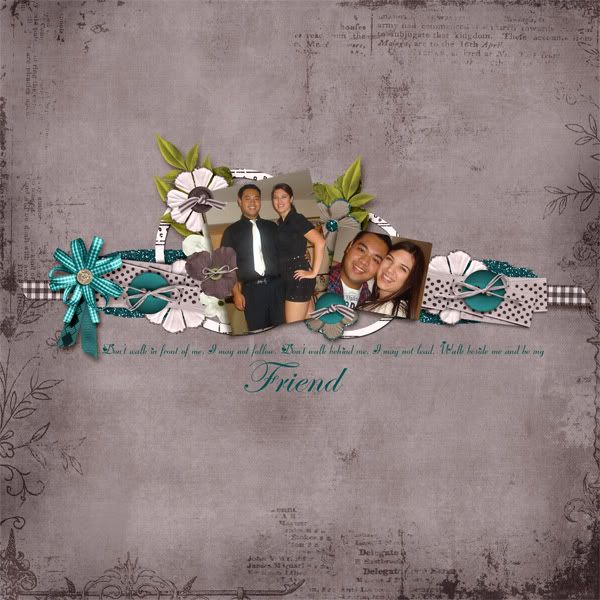 A soft and pretty kit from Charm City Studio also over at Polka Dot Plum, I did a Layout with
About A Girl
I have one more to show you and this one is a Collaboration Kit done by Farynar's wings and Sweet Mesquite..
Every Beat of My Heart